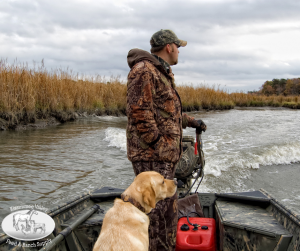 Who needs tips on prepping your hunting dog? We've gotten through these long, hot summer months in anticipation for the fall. With hunting season right around the corner now is the time to begin rigorous training. Get your retrievers ready for waterfowl action the right way! Whether you're a first time owner or seasoned hunter, it's always a good idea to refresh those skills. Here's a brief look into the most important tips brought to you by Duck Unlimited below.
1. Obedience With a Twist: obedience in any situation.
2. Steadying to Shot: creating steadiness.
3. Marking: teaching in different environments.
4. Lining: no scalloping.
5. Handling: clean retrieval.
6. Get Birdy: re-introduce the birds before season.
7. Be Cool: take precautions when training.
8. Land-Water-Land: using different bodies of water to train.
9. Go Boating: teaching entry and exit.
10. Meeting Mr. Decoy: taking time to expose them.
Now that you've seen the basics, anything you need to work on? Retrieving birds can be stressful but it doesn't have to be. Prepping your hunting dog is important to the safety of yourself and those around you. By diving deeper into the information provided in the article, you'll have a better understanding of what it takes to properly provide training and enforce obedience. To see the entire entry, see here.