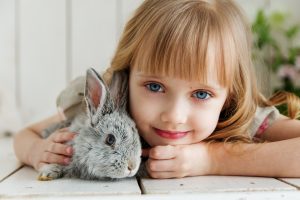 Make plans to attend our hoppin' Rabbit Workshop! This event is held on Saturday, September 7th, 2019 from 11:00 AM to 12:00 PM. Christine has prepared some great information to share with you. Whether you're a first-time owner or you already own a few fuzzy tails, this is a great opportunity to come out and hear some new information! All ages are welcomed.
This is a great opportunity to learn more about preparing to show your rabbit in the upcoming fair season. In addition, some of the topics covered are basic care, proper feeding, tips for added nutrition, and how to maximize the potential for your project. Make sure you come prepared with a notepad and pencils! Christine is ready to answer any questions you may have. We look forward to hearing about what makes your rabbit special and the goals you have set for this year.
Also, after the workshop, there is time for you to browse our products. We have a little bit of everything! From rabbit feed, hutches, toys, and supplies we have you covered. Did we mention we also have rabbits for sale too? We recommend calling us to confirm availability.
Planning to attend our Rabbit Workshop? RSVP below. If you have any questions, give us a call at (407) 892-4040. We can't wait to see you!