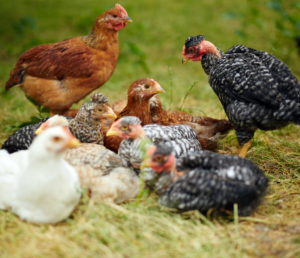 Wanting to try organic feed for your poultry? Kissimmee Valley Feed has a variety of poultry feeds available, including organic poultry feed. These feeds are a great way to ensure your poultry are receiving the nutrients they need.
Organic Poultry Feed available at Kissimmee Valley Feed:
Manna Pro Organic Layer Pellets are non-GMO and help with nurturing your hens. Manna Pro Organic Starter Crumbles have the vitamins and nutrients your baby chicks need to grow up strong and healthy.
Please give us a call at 407-957-4100 or stop by the store if you have any questions. We are happy to help!