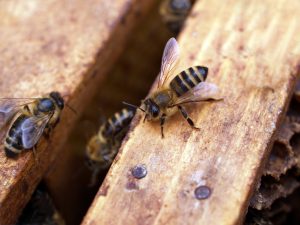 Join us for our "Beekeeping: is it for me?" seminar! It is a free event at 1501 Eastern Avenue on August 7, 2019, from 6-7:30 PM. Come by to see if beekeeping could potentially be a new hobby, interest, or business for you! Our guest speaker, Jessica Sullivan is an Agriculture Educator with UF IFAS Extension and is an avid backyard beekeeper. Her knowledge will be beneficial to you and your family. This is a great opportunity to ask questions and learn from an expert.
Some of the topics we're discussing are startup costs, legal aspects, physical requirements, equipment, risks, and hive maintenance just to name a few. It's important to really know what you're getting into before you dive into the hive. Looking for supplies? No worries! We have a full stock of necessary products to get you started at the store. Stop by and browse our selection today. We are very excited to introduce beekeeping to our community.
Make plans to attend our "Beekeeping: is it for you?" seminar as soon as possible! RSVP below. Can't wait to see what all the buzz is about, see you there!