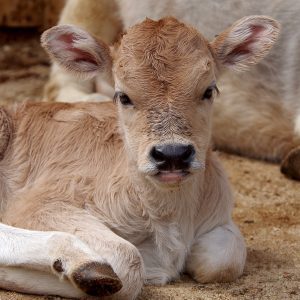 Join us for our Honor Show Chow Seminar on August 17, 2019! This event is from 9:00-11:00 AM at our 1501 Eastern Ave location. Samantha is excited to lead this informational workshop and kick start show season! Some of the topics we are discussing are knowing when to transition Honor Show Chow feeds throughout the duration of the process, which supplements to include in their regiment, and helpful tips to prepare your steer for the show ring. Samantha's demonstration will highlight the target areas you should focus on improving before the final weigh-in. Make sure you come prepared to learn!
Some of the Purina Honor Show Chow products include Full Control, Full Range, Fitter's Edge, and Finishing Touch. These are the most crucial feeds to provide to your growing calf. Don't worry, Samantha will talk about them all! Also, an important supplement to remember is Purina High Octane. These ingredients are beneficial to overall health. For more details on these feeds, please visit here.
You won't want to miss out on the information prepared for our Honor Show Chow Seminar! In order to have enough room for everyone, please let us know you are planning to attend. Please RSVP here.