In need of a new cooler for the 4th of July picnics? You're in luck. Kissimmee Valley Feed now has the Yeti V Series Coolers in stock.
Combining two YETI icons: the cold-holding power of our Rambler® Drinkware and our iconic Tundra® Cooler. The YETI V Series™ Stainless Steel Cooler is the result of Yeti's relentless dedication to innovation, taking the legendary insulation to the next level in a look that's a classic nod to the past, but built with downright futuristic technology.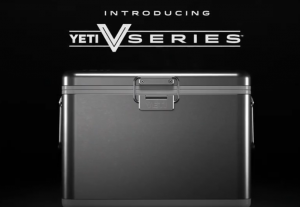 Features:
Vacuum Insulated Panels: A vacuum is considered the best-known insulator. This cooler features vacuum insulated panels on all sides, including the lid.
Stainless Steel Body: Kitchen-grade stainless steel is tough, stately, and wears beautifully over time.
Stainless Steel Latch Loops: Single-center latch is easy to use and incredibly durable.
Deep Seal Drain Plugs: Leakproof and designed for quick and easy draining.
Cast Aluminum Hinges: Durable, reliable, and built to last.
Stop by Kissimmee Valley Feed today to get a Yeti V Series Cooler for all of your summer needs.
Source: YETI COOLERS