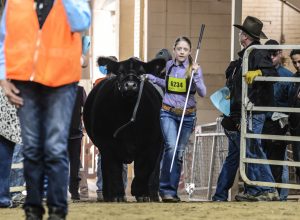 Attend our Sunglo Beef and Swine Show Feed Clinic on November 6, 2019, at Kissimmee Valley Feed! Beginning at 6:30 PM, stop by Store #1 at 1501 Eastern Ave for the meeting. This year we have the honor of welcoming the National Sunglo Representative, Blain Evans as our guest speaker! You won't want to miss out on this opportunity to learn from leaders in the industry.
This Sunglo Beef and Swine Show Feed clinic will cover the necessary topics to keep you successful. Blain and Jerry Mullins will discuss how to transition your feed. Supplements, nutrition, and seasonal tips are also covered during the event. This is a great way to engage and check your current progress and maximize the potential of your show projects. In addition, all students who attend will receive credit for their 4H clubs. It's a win-win for everyone!
Whether you're showing a hog or a steer, make plans to attend this Sunglo Show Event to expand your knowledge! Our experts are happy to answer questions and provide advice on your project areas. Light refreshments will be provided. RSVP below to reserve your spot and maximize your potential!
If you have any questions, give us a call! To view our location, see here.