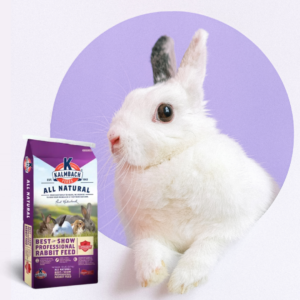 New Kalmbach Rabbit Feed: Store #2 welcomes Kalmbach Rabbit Feed to our shelves! We now carry four of their products.
Click on each product to learn more about their individual qualities. Kalmbach Feeds is a trusted manufacturer since 1963. We are excited to add on to our Rabbit selection!
These products are available at Store #2, located at 215 13th Street, St. Cloud, FL 34769. Contact us at 407-892-4040 with any questions! Visit us Mon-Fri: 9:00 am – 7:00 pm or Sat: 9:00 am – 5:00 pm to check out the new selections for yourself.
See an overview of Kalmbach's Rabbit Feeds in the video below: