Kissimmee Valley Feed pet center is pleased to offer these February 2021 specials at store #2.
Did you know? February is National Pet Dental Health Month!
Healthy teeth are just as important to animals as they are to us. Looking after their dental health can help prevent your pet from developing oral problems, plus will help keep their breath fresh and their teeth looking great!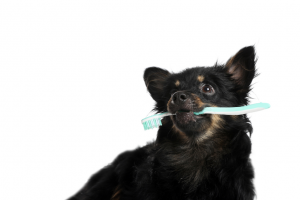 Whether a dog, cat, rabbit, or other species, let's remember our pets by prioritizing their teeth as much as we do their stomachs. This month, we are offering savings on pet dental products!
10% off all dental products (toothbrush/paste and water additive)
$2.00 off  all dental treats (Greenies, Bulk Whimzees, Smart Mouth)
Celebrate Valentine's Day by treating your pet to some treats they're sure to love: 
Buy 3 get 1 FREE on select Vitakraft cat treats. Mixing and matching permitted.
Westpaw $1.00 off treats and $2.00 off Zogoflex toys (while supplies last).
Oxbow Animal Health $1.00 off any animal treats.
Additional Specials:
$2.00 off select ZuPreem Natural, VeggieBlend, NutBlend, and PastaBlend bird diets.
$5.00 off  Carefresh large bedding (limit 2 per customer).
Savings valid February 1 – 28, 2021 at the 215 13th Street store in Saint Cloud, FL.