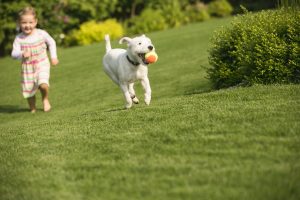 Join All-Star Mutt's and Kissimmee Valley Feed for our monthly workshop on Saturday, June 6th at 1 pm. This month we'll be focusing on Canine Enrichment. What is canine enrichment? It's a process of games you can do with your dog to keep them learning and training while having fun. Need some examples? Check these out.
Frozen Food-Storing Toys – fill our kong or toy with a treat like peanut butter or yogurt and then freeze it. Dogs will spend time licking the toy and using their skills to get the food.
Spin the bottle – fill the bottle with toys or treats and let the dogs spin them to get the treats out.
Doggie tether ball – kinda speaks for itself.
Hide & treat – hide treats in safe containers around the house or yard and let your dogs sniff them out.
Join us on Saturday to learn about more enrichment ideas from the folks at All-Star Mutt's and see what items in our store you can pick up.
This is a free class.