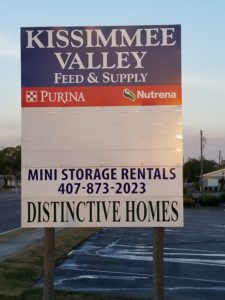 The SECOND Kissimmee Valley Feed Store location is open! This store focuses on backyard companion animals, birds, family flock, and pets.
You can find the second store location at 215 13th Street in St. Cloud, Florida.
We're still working on the store and you'll see that throughout the next month. Come visit with our new store manager, check out the updated store, shop our products and say hi to Stan Touchstone.
Our original store remains open! You now have two locations to choose from. We appreciate your support these past several months as we worked on the new location. We look forward to serving the folks of St. Cloud, Florida!