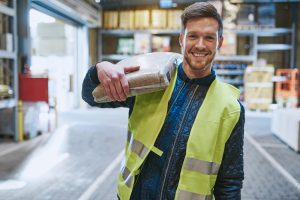 Kissimmee Valley Feed & Ranch Supply, Inc. is a hometown 30-year-old company that is the area leader in sales & service for all types of livestock, pets, and supplies. We strive to provide the best products matched with the friendliest and best customer service.
We have several openings for retail sales associate positions available that include some cashier work. For a full job description, please read more.
Sales Associate/Cashier
We desire to hire people to add value to our team. Candidates should come with some knowledge of working in a fast-paced retail environment.
To include, but not limited to: selling, operating the cash register, answering telephones, loading customer purchases, stocking or rotating merchandise in the showroom, warehouse, hay barns, or trailers. Weekly end-cap rotation, operating forklifts or equipment, tagging, pricing, stocking, blocking merchandise, unloading products, rotating feed, and hay trailers of inbound merchandise. Also, responsible for maintaining a clean work area, aid in cleaning or maintaining the store property, working with other full-time and part-time team members, and be willing to take on new responsibilities.
VERY PHYSICAL WORK, the applicant must be able to lift many 50 lb bags & 50-100lb hay bales.
This is a part-time job, Monday through Saturday.
Starting wage: Dependent on experience.
Room for upward mobility and wage increases.
Opportunity to earn extra bonuses (events)
15% discount on all store merchandise-limitations apply
HOW TO APPLY!
Submission Requirements: If you qualify for the retail sales associate position, please download and complete the Employment Application.  You can email the completed application to kissimme[email protected], or bring it to the store, our address is:
1501 Eastern Avenue
Saint Cloud, FL 34769
(407) 957-4100
We will call and schedule interviews with qualified candidates.