Spring weather means it's time to clean out the barn, pick up all your Barn Supplies at Kissimmee Valley Feed. You can find all our horse and barn supplies on the website here.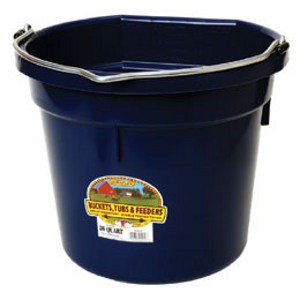 Muck Buckets:
Practical and affordable, Little Giant plastic buckets are favorites on farms, ranches, and worksites everywhere. Our buckets are made from polyethylene resin that is impact resistant, protects against warpage, and helps prevent stress cracks. This handy little round bucket features a heavy-duty wire bail. 11.5-inch diameter by 8.5 inch high, holds 8 quarts (2 gallons). Available in many other colors and sizes.
This patented, ergonomically designed feeding bucket is excellent for horses, cattle, and other livestock. Angular design better accommodates animal's facial structure, allowing a more natural eating posture and reducing animal behavioral problems associated with feeding. Tapered sides funnel feed toward the back of the bucket, making feed and grain more accessible without the animal having to strain in an awkward position.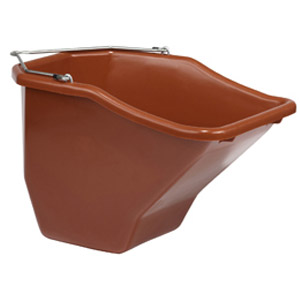 Your favorite job just got easier! The new 40-Quart Muck Tub is the same design as our popular 70-Quart Muck Tub, now in a convenient smaller size. Helps you handle cleanup jobs with ease. The ample mouth size lets you load it up fast, and the poly rope handles are strong and comfortable.
Stall Forks:
SmartPak® DuraFork Pitch Fork
Space age polycarbonate is used to help make DuraForks outlast any other plastic fork on the market. Black head.
Fly Control Products:
Don't forget about Fly Control options. Find repellants, sprays, masks and more for your barn on our website. Use this link for a quick search.
SimpliFly® with LarvaStop™
Reduces fly populations 97-100%! Clinically proven feed-thru fly control. Kills larvae in the manure of treated horses before they mature into adults. Contains no organophosphates. Highly palatable – just add to feed. The ONLY equine feed-thru fly control granted reduced-risk status by the EPA.