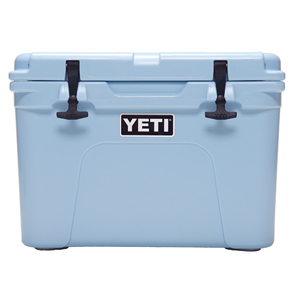 Join us in participating at our Silent Auction Fundraiser to support My Beloved Widows charity! Want to learn more? Check out the details below.
This year at our Customer Appreciation Sale we had the privilege of working with My Beloved Widows, a local charity to St. Cloud. We partnered together to raise awareness and money to support this organization. We had a huge success and we thank those who participated!
As many of you know, we were selling tickets for the grand prize of a Yeti 65 QT cooler. Every ticket sold was dropped into a bucket and kept behind the counter throughout the day. We had a very special customer, Jonathan De Vuyst who stopped in and entered for his chance to win the cooler. He mentioned to Stan that if his lucky ticket was drawn, he would like to donate it back in order to raise more money for My Beloved Widows. At the end of the sale all customers, staff, and volunteers gathered around to see who won. To our excitement, Jonathan's name was drawn! As promised, he donated the Yeti and donated it back to the store to sell. We decided to host a silent auction fundraiser to support the organization and give our customers a unique opportunity to do the same.
This week you have the opportunity to bless My Beloved Widows for years to come! In efforts to extend the donations, we are hosting a silent auction fundraiser at the store. On May 22, 2019, at 5:00 PM we will review the bids and announce the recipient of the Yeti Cooler. The highest bidder wins so don't wait to reserve your spot! If you have any questions, please call the store at (407) 957-4100.