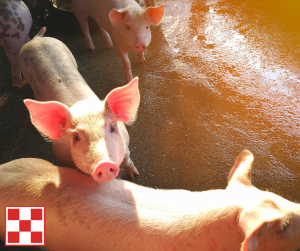 Selecting a champion show pig should be the first thing on your list! Picking day is approaching so now is the perfect time to review top tips on how to choose the very best. Each year the results can vary, but the overall goal is the same. Purina shared some excellent suggestions to help you decide. Read them below!
The breeder is our partner: our local supplier is Lyons Show Pigs. They have provided us with award-winning piglets for many years. This year is no different! We are confident you'll find the perfect match.
Selecting your pig: go with your gut. If something seems off it probably is. Look for structural soundness, external design, and overall health. These are very important factors that affect your outcome come fair time.
Develop a program: feed to maximize potential. Stay consistent and put a lot of effort into daily gains and proper exercise. It will extend your benefits in the long run. Putting emphasis on a feeding program is one of the most important factors in creating a winner. Talk to us about which feeds you're considering.
These techniques are just the fundamental basics of raising a blue-ribbon hog. Selecting a champion isn't always easy, but it's crucial that you're familiar with the right things to look for.
Stop by Kissimmee Valley Feed for all your 2019 show pig feed and supplies. If you have any questions, ask one of our associates or contact Stan. We are so excited to kick off this season and see which one of our customers is Grand Champion this year!
For a list of products, see here.