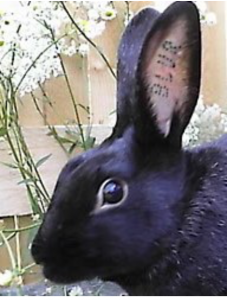 Join Kissimmee Valley Feed for a Rabbit Tattoo Workshop on Saturday, Feb 1 from 10 am to 12 pm. Get your rabbit ready for show season, all rabbits in your rabbitry should be tattooed for identification purposes.
Identifying your rabbit with a tattoo can help prove ownership and deter others from stealing your rabbit.
The cost for each rabbit tattoo is $5, cash only and payable at the workshop.
Workshop Location: 
Kissimmee Valley Feed Companion Animal Center
215 13th Street
St. Cloud, FL 34769