Weed Razer Lake Weed Cutter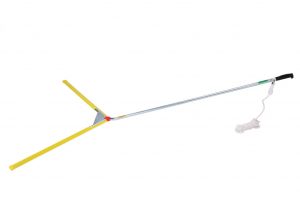 Kissimmee Valley Feed now has the Weed Razer lake weed cutter available. This product makes getting rid of pond and lake weeds much easier than other tools available. The Weed Razer can get rid of almost any weed that could be bothering your lake or pond including cattails, lily pads, eelgrass, and more! This weed cutter is used by throwing and retrieving and will clear up to 48 inches with each cast. The blades will cut all pond weeds at their bases.
If you have any questions about this new product, give us a call or stop by the store! We are happy to help!