E3 Medicated Wound Care Cream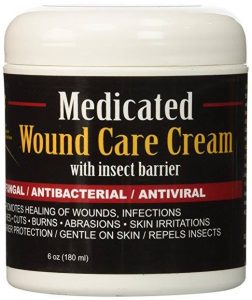 Wanting some kind of treatment that will help with your horse's wounds? Take a look at the E3 Medicated Wound Care Cream with insect barrier now available for purchase at Kissimmee Valley Feed. This cream will help heal various wounds, from infections, burns, skin irritations, abrasions, and more.
Have questions about this product? Stop by the store or give us a call! We are happy to help!