C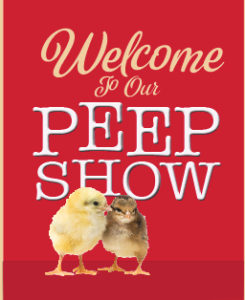 hicks are arriving at Kissimmee Valley Feed's second location (215 13th Street, Saint Cloud 34769) on Friday, March 1st, 2019. Chick types include:
Rhode Island Reds
White Leghorns
Cinnamon Queens
Speckled Sussex
Brown Leghorn
Buff Orpington
We strongly advise that you call the store prior to making a visit to confirm delivery, type of chicks and the number available.
Watch our Facebook page! We'll keep you updated.
Are you set up for a successful chicken coop? We carry all the chicken supplies you need to raise a healthy flock like chick feeders, chick waterers, heat lamps and more!
Kissimmee Valley Feed carries a variety of chicken coops for your baby chicks. Stop by to visit us and find the perfect chicken supplies!
For questions about chick types or anything else, please feel free to visit us, give us a call at 407-892-4040.