For the week of September 14th through September 19th, the ASTRO Loyalty Program is having a Flash Sale on Earthborn Unrefined Dog Food. During this time, the 4-pound bag will be buy one get one free!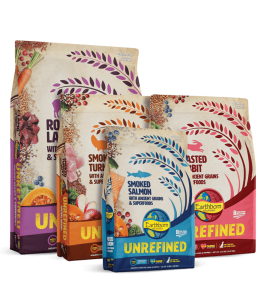 Earthborn Unrefined Dog Food prides themselves on their fresh, great-tasting meats. Choose from sustainably-sourced smoked salmon, cage-free roasted rabbit, antibiotic-free smoked turkey, or free-range roasted lamb. The packaging is BPA-free, 100% recyclable through TerraCycle, and the Earthborn ReBorn program. Earthborn Unrefined Dog Food has NO peas, NO lentils, NO legumes, NO chicken, NO by-products, NO potatoes, NO fillers, NO artificial colors, NO artificial flavors, NO artificial preservatives!
Stop by KVF to treat your pet right and save money while doing so.
Source: Earthborn Holistic Pet Food