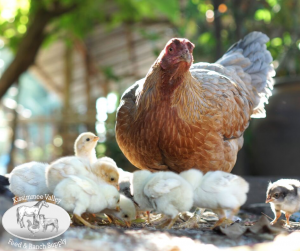 Make plans to join us for our Chicken Workshop on October 12, 2019! This event is held at 215 13th Street from 11:00 am to noon. Get ready for the upcoming fair season by learning more about your project. Each year we have found that learning how to improve on past mistakes makes you both a better chicken owner and 4-H member. Take advantage of this opportunity to hear great advice from others and set goals for this year! Make sure you bring a pen and a pad to take notes on. You won't want to miss out on the information.
Some of the topics we're covering are basic care, showing tips, and feeding suggestions. Understanding the fundamentals is going to set you up for success. Whether this is your first time entering a chicken into the fair or you're a seasoned shower, you'll benefit from our Chicken Workshop. Do you have any friends that are interested in showing a chicken? Invite them to attend! We are excited to have you stop by.
Also, set aside some time after the event to browse our various chicken feeds, hutches, and supplies. We have you covered! Our associates are happy to answer any questions you may have. We have baby chicks available for purchase if you do not have a feathered friend yet. We are happy to assist you in this process and looking forward to seeing just how great everyone places come February. To let us know you're coming, please sign up below. Can't wait to see you!
To view some of our products, click here.