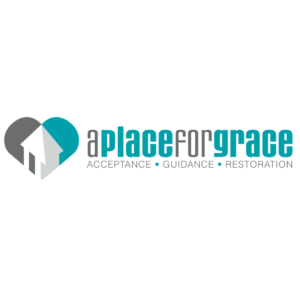 A Place For Grace: Starting May 1st, both stores will be selling $1 raffle tickets leading up to our Customer Appreciation Day on May 14th. The stores will be raffling an iPad each, in addition to baskets of goodies.  Most importantly, all proceeds will go to A Place for Grace. (Need not be present to win!)
A Place For Grace
is a faith-based organization committed to blessing greater St. Cloud by assisting and empowering individuals and families toward self-sufficiency. APFG seeks to alleviate spiritual, financial, and relational poverty. As a result, people coming to A Place for Grace may receive Christian life guidance, family advocacy, emergency food and clothing, next step referrals, and a sense of community. By partnering and networking with local churches, non-profits, businesses, government agencies, and the St. Cloud community, A Place for Grace is able to empower people toward self-sufficiency.
They offer many services for individuals and community, for example:
SELF-SUFFICIENCY – RESTORATION SERVICES:
Advocate & Case Management
Assessments & Referrals
Assessment of individual needs
Connecting clients with other agencies
Providing solutions for short term employment
Work & Career Preparation Program
GED Program & Educational Tutoring
Basic Money Management Classes (coming soon)
Beginners Sewing Classes
Gardening and Educational Workshops (seeking gardening volunteers)
COMMUNITY CONNECTION SERVICES:
Prayer
Spiritual Guidance & Connections to a Home Church
Christian Movie Nights (returning soon)
Weekly Dinner and Fellowship Thursday's at 6 PM
Volunteer Opportunities: processing donations, data entry, tutoring & more
EMERGENCY SERVICES:
Emergency Clothing, Hygiene and Food
AFFORDABLE SHOPPING to HELP FUND MINISTRY OPERATIONS:
Grace's Attic Thrift Boutique 407-593-2969 Mon-Thurs 9am-5pm & Fri 9am-6pm Clothing, Shoes, Jewelry, Housewares, Linens, Furniture, Electronics, Small Appliances, Baby Items, Toys and Children's Books
GENTLY USED DONATIONS – RECEIVED: Tues, Wed & Fri 10am-4pm
In conclusion, Kissimmee Valley Feed is excited to have chosen A Place For Grace to be the recipient of our fundraiser this year. Their representatives will be present at both stores to offer additional information.