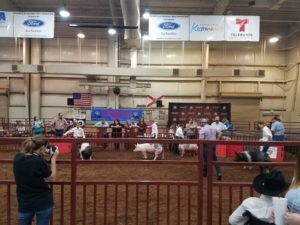 We proudly support our 4H & FFA show families. The County Fair Hog Show was held earlier this month. Congratulations to everyone who participated and to the Grand Champion winner, Ansley Bo, and Reserve winner Hallie McTyre.
This year 75 folks qualified for our annual Show Pig drawing. To qualify, these show exhibitors had to purchase a minimum of 10 bags of Show Feed from Kissimmee Valley Feed. Congratulations to the following winners of the drawing.
1st – Faith Campbell who won $160.00
2nd – Wyatt Fountain who won $80.00
3rd – Shayde Partin who won $40.00
Let's give all these exhibitors a hand folks! We're proud of your accomplishments.