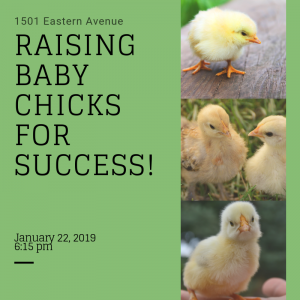 Join Kissimmee Valley Feed for our chick workshop Raising Baby Chicks for Success on Tuesday, January 22, 2018, at 6:15 pm. The goal of this seminar is to educate and inform baby chick owners on how to raise their new chicks for top production. This is an excellent learning opportunity for novice chick raisers and experienced ones. Light refreshments and drinks will be served, and there will be multiple drawings for door prizes and coupons! Bring your questions to this family-friendly event.
Check out our flyer here: KVF Raising Baby Chicks Seminar Flyer
Please RSVP to Kissimmee Valley Feed by calling (407) 957-4100 or sign up below before January 20th.
The workshop is held at our original Kissimmee Valley Feed store located at 1501 Eastern Avenue, Saint Cloud 34769.