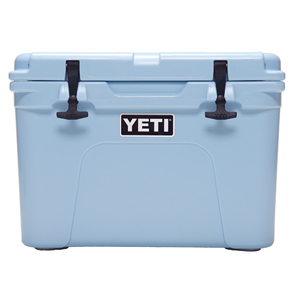 Get ready for any adventure with our Yeti Ice Blue Cooler! The full-frame ColdLock sealing gasket combined with thicker walls filled with premium insulation offers industry-leading ice retention.
Some major features include integrated T-latches that keep the lid securely closed, a full-length, and a self-stopping hinge. Also, tie-down slots for solid mounting and integrated padlock ports make the coolers certified bear-resistant. It's durable and reliable for any indoor or outdoor activity.
Stop in and browse our selection today! We have Yeti Ice Blue Coolers in stock along with other colors, cups, tumblers, accessories, apparel, and even more!