Wild Bird Seminar at Store #2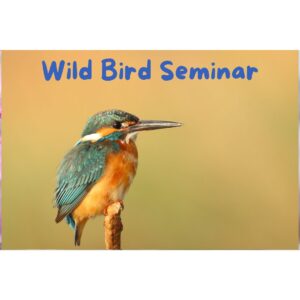 We are hosting a Wild Bird Seminar at Store #2! Join us on Thursday, May 4th, 6-7 PM to learn about wild birds in our area. Krista Stump from University of Florida Extension Services will be our guest speaker. All wild bird items will be 15% off if you attend.
Check out some of our wild bird item selections here.
Krista is a University of Florida/IFAS Natural Resources Extension Agent for Osceola County. She works with the community to provide education and programming in areas such as: water quantity and quality, invasive species, natural resources conservation, sustainable development and environmental literacy.
Kissimmee is home to the "Osceola" wild turkey, ibis, hawks, falcons, quail, and herons of every color. In addition, you may have the chance to see some very rare birds during your visit, including the Florida scrub jay, snail kite, crested caracara, and limpkin. Brush up on your birding knowledge before Wild Bird Seminar at Store #2 if you'd like! Click here to find learning resources.