Dog Training at Store #2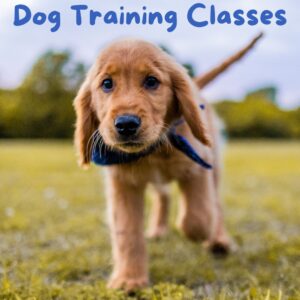 Dog Training at Store #2 starting April 26th 10-11 AM! We've partnered up with Wallace K9 Training to offer mini obedience classes. Do you have a new puppy?  Are you tired of your dog not behaving?  Does your dog know how to sit, come, heel or stay?  We have the help you need!
Join us for a 3 session course that will teach basic obedience to you and your dog.  
Class size is limited to 8
Pre-registration and payment required
All ages of dog welcome
$75 for all three sessions
Session dates are April 29, May 6 and May 13 from 10-11am.
Dogs must have at least two sets of vaccines (if a puppy) and proof of Rabies vaccine if old enough.
Classes will be held at our Store 2 location at 215 13th Street, Saint Cloud, FL 34769.
Please call 407-892-4040 for registration and payment.  You may also stop by in person we would love to see you!
***For the safety of all participants please no aggressive or reactive dogs.  Wallace K9 would be happy to help you with these issues on a private basis.  Wallace K9 offer dog training for any breed. They have over 39 years of experience. In addition, they can offer a customized training plan based on your dog's unique needs.