Baby Chicks Arriving!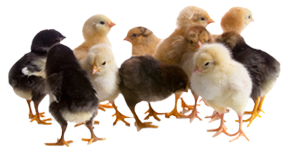 More baby chicks arriving ! We are expecting we will have Barred Plymouth Rocks, Buff Orpingtons, Cinnamon Queens, Black Laced Gold Wyandottes, New Hampshires, and Black Jersey Giants on Wednesday, June 14th. Depending on the type, chicks can be pullets or straight runs (male or female).
Chicks are scheduled to arrive at Kissimmee Valley Feed's second location (215 13th Street, Saint Cloud 34769.) Due to the high demand for chicks this year, we are not taking pre-orders!
Chick schedules can be delayed or the hatch can be impacted. Please call before heading over to ensure the chicks have arrived.
Are you set up for a successful chicken coop? We carry all the chicken supplies you need to raise a healthy flock like chick feeders, feed, chick waterers, heat lamps, and more!
Kissimmee Valley Feed carries a variety of chicken coops for your baby chicks. Stop by to visit us and find the perfect chicken supplies!
For any questions about the baby chicks arriving or anything else, please feel free to visit us, or give us a call at 407-892-4040. We are open on Monday through Friday: 9:00 am – 7:00 pm, Sat: 9:00 am – 5:00 pm and Closed on Sunday.